Dr. Ricardo Rios, DDS
Middle Hope Family Dental
5392 Route 9W
Newburgh, NY 12550
USA
Skill and compassion go hand in hand when providing exceptional patient care. As a dental professional, I stay up to date on the latest advancements in dentistry in order to provide the most current treatment options for my patients. As a doctor, I recognize that my patients are unique individuals who have placed a great deal of trust in me and my team. That is just one reason why I value each and every patient relationship.

I appreciate the time you've taken to visit this site and find out more about this dental practice, my team, and the many services we can provide to help you achieve optimum oral health.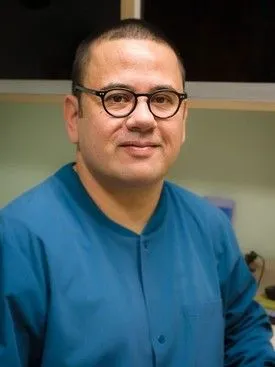 Ricardo Rios, D.D.S.

Dr Rios has owned and practiced at Middle Hope Family Dental for over 15 years. Previously he was an associate dentist at Tischler Dental in Woodstock, NY for four years. Concurrently, he was also the Director of the Cerebral Palsy Center in Goshen, NY providing general dentistry for patients with disabilities.
A graduate of NYU Dental School in 1993, Dr Rios then competed a one year general residency training program at Lutheran Medical Center in Brooklyn, NY, an an additional year at Wyckoff Heights Medical Center in Brooklyn, NY.
A proponent of holistic medicine, Dr Rios recently traveled to China and became certified to perform acupuncture in the dental field.
Highly active in the local community where he lives and practices, Dr. Rios frequently visits daycare centers and local elementary schools to promote dental awareness. He is fluent in both English and Spanish.